NewYou can listen to the Fox News article now!
Orange County alum Kelly Dodd's real housewives are facing backlash after comparing the shooting to 9/11 at a school in Ulwe, Texas on Saturday.
Dodd, 46, shared a photo on Twitter Which said: "After 9/11, we did not ban aircraft. We secured the cockpit. Safe school. "
His Twitter post was quickly filled with angry responses from various users. One user wrote: "Do you want schools to be more like prisons than gun law reform … Hmmm. It doesn't hurt the kids, it just keeps reminding them that the adults are frustrated. "
Another user noted that since the 9/11 terrorist attacks, many more security measures have been put in place at airports across the United States.
Kelly Dodd claims she was fired from the 'real housewife' for being conservative
"After 9/11, we banned people from bringing dangerous things on planes. Similarly, we can ban people from accessing and carrying dangerous items that frequently kill people at school, "the user wrote.
Another user replied: "Your lack of empathy and understanding is obvious. Didn't you see the video of the shooter at school because police and security were too scared to enter? There's no reason for automatic weapons. There's a common gun and a background check – what's the problem?"
After the response, Dodd His tweet is clear.
"I never said we shouldn't have strong gun laws," he began. "I believe we should do better to keep weapons out of the hands of criminals and the mentally ill."
Dodd continued: "In the meantime, even though these people have weapons and can still buy them, we need to better protect our children."
Click here to subscribe to the entertainment newsletter
The former reality TV star has in the past made controversial remarks about the coronavirus epidemic and the Black Lives Matter movement, which eventually led to his expulsion from the RHOC last summer.
His post comes just days after a teenager was shot inside an elementary school in Texas on Tuesday, killing 19 children and two teachers. The gunman was killed in a shootout with police. The names of some of the victims have been leaked since Tuesday, often with pictures of smiling children.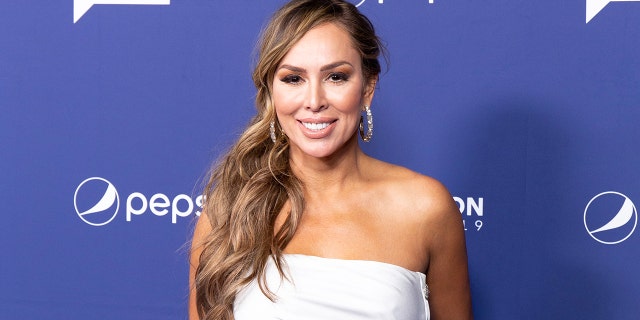 The gunman was later identified as Salvador Ramos.
Two police officers were injured in the exchange of fire with Ramos, but survived.
Click here to get the Fox News app
"Texans across the state mourn the victims of this heinous crime and the Ubalade community. Cecilia and I are deeply saddened by this tragic loss, and we call on all Texans to come together to show our unwavering support for those who are suffering, "Texas Governor Greg Abbott said in a statement, referring to his wife, Cecilia.
Fox News' Stephen Soros, Greg Norman and Louis Cassiano contributed to this report.