These teens cannot read or write. Thanks to Mahébourg Espoir Education Center, they have been able to develop their diverse talents. Enter a school where love and empathy are key words.
Looking at them, it looks like a flock of sheep. But these teenagers are in the classroom. Or rather, containers. Learning to read and write is their primary mission. Which they did not know in their childhood. Not even the initial ABCDO.
At Mahébourg Espoir Education Center, there is love. Compassion. Determination. Hope. In the Papillon Room, young people between the ages of 13 and 18. They are grade 4. "They are dropouts from the education system. They were no longer able to follow the course. With us, they are comfortable but academically backward. We have to teach them visually, we have to teach them tables, "explained Janet Rabay, an educator. They are in Table 4. On the wall, graphics, drawing …
Magdala is a craft educator. "Kids let out steam, I teach them to mix pastel colors, wax. They do wonderful things with their hands. In fact, it is fascinating to see works made by them from the restoration of old newspapers.
The director, Anik Young, is the kingpin of this specialized school. The former director of the college at Lorette in Mahberg gave him everything with his team. All children from the south. The NGO is funded by the National Solidarity Inclusion Foundation and sponsored by the private sector, including Vivo Energy.
"Here, everything is fine. It's serious. I wanted a good retirement, but they came to get me because I know the area and I wanted to help, "said Anik Young. He is looking for a replacement.
"This school has helped neighbors who were in need. We also help financially distressed families, such as La Choux and the Tolle Estate These teenagers who come to us often do not get lunch at home and they are happy to eat. Food is like bait, they come, eat, learn, have fun, make friends and help each other. It's a source of life, "she says softly in her voice.
Sewing: Young people start
They did not know how to hold feathers, but they operated needles with amazing skill. Girl or boy, they devote themselves to sewing. Marjorie Barthelt manages this house and her eyes twinkle. "Young people have talent, you have to take care of them. They do hand and sweeppoint sewing and embroidery. They are wonderful. A
There is grace in the classroom called Anthurium. She was just in kindergarten. He could not read or write. Not even his sweet first name. It may end badly, not well.
"I live in Saint-Hilaire, my parents are divorced, I am 15 years old. I knew nothing and it was in this school that I learned everything. I'm taking classes and now I can make sentences through numbers and literacy, I understand the table and I want to be a seamstress, "admits the young girl, her hand busy with her embroidery needle and her loom.
Michelle, she is 16 years old. He attended Lorette College until the pre-grade 9 and lived in Beau-Valle. "I want to be a pastry chef," he says.
Academician Hedwig Drake, a resident of Maherberg, has been there since the center opened in 2011. "Some students feel compelled to come, others do it for fun. We prepare them for an exam so that they can take a course at MITD, but it is a trauma, they are under stress, "he says.
In kindergarten
A little walk to kindergarten. It's lunch time. Sandra is the mistress of this little cabbage, with 23 of them aged 3 to 5. "After Wakashi also sank, the three kindergartens closed and the parents could not afford to go anywhere else. The MOL company, I61, through an international foundation, has asked us to open a nursery branch in two years which will be financed by the Mauritian government until it subsidizes us. Children have to eat and drink. We often offer a pack of food to their parents, "said Anik Young.
Mahébourg Espoir Education Center is much more than a school. It is a house of peace, joy and tenderness. An idea that deserves to be spread all over the island.
Banana circle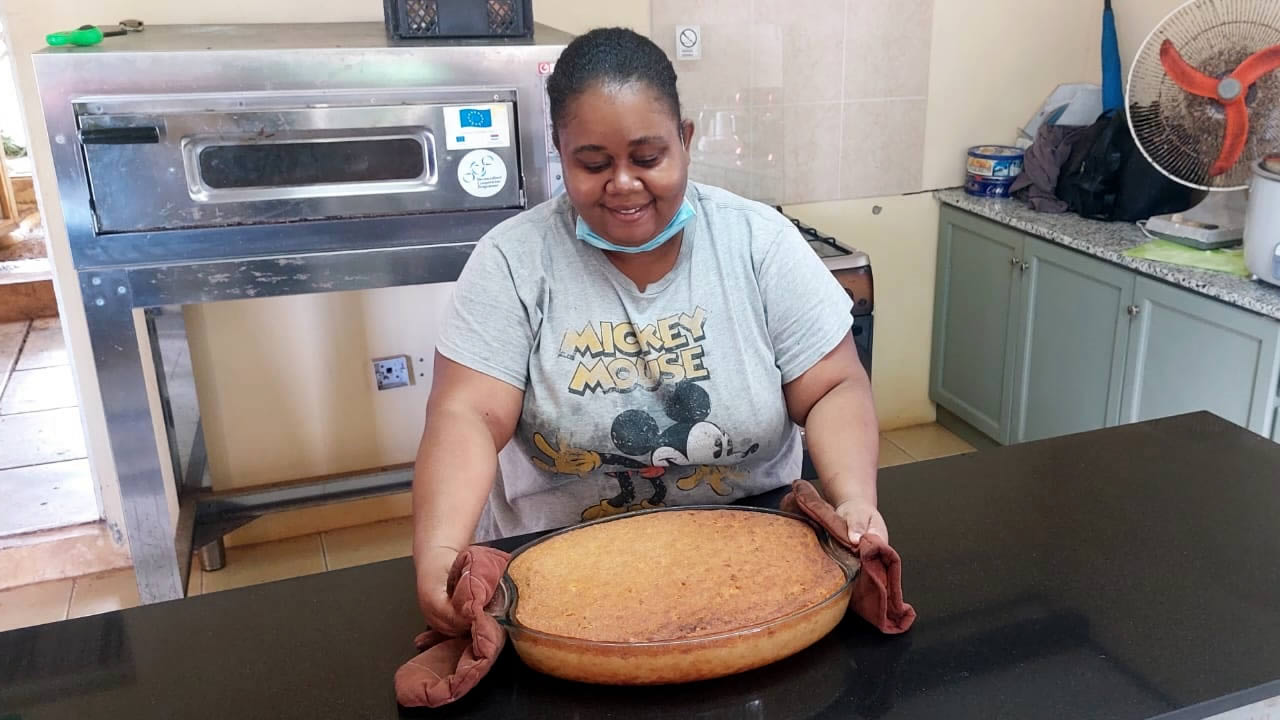 There is an angle that is good for viewing. First, aquaponics where vegetables, mint, lettuce and others are grown. There are also fish.
Antonio takes care of this little corner. He made compost and brought in sweet potatoes and other lemons. Everything will end on a plate of 63 people, including students and staff.
On this Wednesday's menu: "Bread Maurom" soup and fried liver and a sweet plain yogurt. And, afternoon tea, biscuits and milk tea. The pudding made with the remaining bread of the week was waiting for the kids for breakfast on Friday morning.