The first Masai families left the Engorongoro Nature Reserve on Thursday as part of a voluntary relocation program launched by the Tanzanian government but have been described as "evicted" by human rights activists.
The Masai have lived in the Nogorongoro Crater, a UNESCO World Heritage Site in northern Tanzania, for more than a century.
িয়ায় In Tanzania, Masai threatens to expel from Engorangoro Reserve
But authorities believe their growing population has become a threat to wildlife and have launched a voluntary relocation program.
Twenty of the 296 families who agreed to live in the Handeni region, 600 kilometers south, left on Thursday, said Arusha region prefect John Mangela.
"There is no eviction, those who have left have registered voluntarily and the government is helping them," he stressed.
The program divides the Masai, many of whom have always lived there, and raises opposition from activists for human rights.
"The eviction was never voluntary for the people of Engorongoro," lawyer and human rights activist Joseph Oleshange told AFP.
Tanzania allows indigenous communities, such as the Masai, to live in certain national parks.
Since 1959, the population of Engorongoro has grown from 8,000 to over 100,000, while herds of livestock have grown from about 260,000 heads in 2017 to over one million today.
Masai and their herdsmen find themselves in competition with wildlife, and "Nagorongoro is losing itself," President Samia Suluhu Hassan said last year.
Masai: Exit "without consent"
For several years, Masai has complained to the Tanzanian authorities that they want to convert their historic habitat from their safari or private hunting ground, which the government denies.
Last weekend, Loliando protested, 125 kilometers north of Engorongoro, against the police and the Masai who opposed the installation of "beacons" separating human habitation and wildlife.
Tanzania again allows the export of wildlife
The government claims that it wants to protect 1,500 km2 of the 4,000 km2 area near Serengeti Park from all human activities.
Authorities and UN experts say a police officer was killed in the incident. Thirty people were later reported injured after being shot by security forces.
On Friday, Prime Minister Qasim Majaliwa assured parliament that "there are no eviction plans in Loliondo."
In a statement on Wednesday, however, UN experts said they were "concerned" about plans to relocate about 150,000 Tanzanian Masai from Ngorongoro and Loliondo nature reserves without their free, prior and informed consent.
"This … could be a prohibition, forced eviction and arbitrary displacement prohibited by international law," they warned.
Amnesty International called the Loliondo campaign "illegal evictions," "shocking in both scale and brutality."
Authorities must stop ongoing border demarcation and security activities in Loliondo and begin meaningful consultations with the community, the NGO said in a statement.
Tanzania: Outside the safari, an unknown country
Visiting Loliondo on Wednesday, Interior Minister Hamad Masouni instructed police to conduct a "verification and investigation" of all NGOs operating at the scene, considering "their activities should not in any way disrupt national security."
"The government will take strict action against any NGO that breaks the rules," he added.
In 2009, thousands of Masai families were relocated from Loliondo to allow an emirate safari company, Ortelo Business Corporation, to conduct hunting expeditions there.
The government canceled the deal in 2017 over allegations of corruption.
Read more:
All you need to know about the cheetah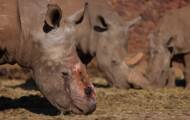 How to save a hunted rhino?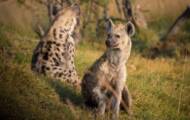 Hyena, the secret of an unpleasant creature