Tribune Hassan Trikui, President of Secure-IC
Everything has been said, written and, above all, Gaffam has been reprimanded, especially for gathering information. But the real digital battle is happening now: connected goods and related uses and services, many of which have not yet been imagined. A future that can only be written on the basis of information whose veracity, integrity and privacy are respected. In short, reliable information.
In the last two decades, digital has grown in a way that even the most optimistic analysts could not have imagined. Index growth has been significantly built on user, individual and business, but also on data capture and monetization from public agencies. And this trend is compounded by the progressive development of global networks, and in particular the acceleration of the cloud, which, by its very nature, dispels digital boundaries.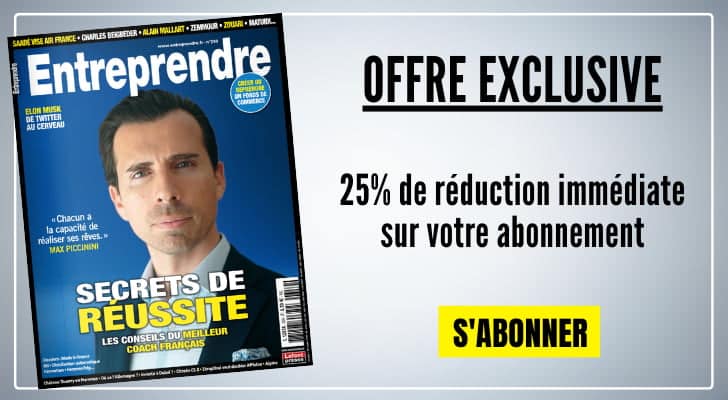 In this first phase of digital transformation and value creation around data, it must be acknowledged that Europe has not succeeded in imposing itself. Moreover, in this "historic" area, it is futile to pursue GAFAM, whose progress cannot be salvaged. However, in a context of digital technology that continues to evolve, especially with the development of IoT, the question of not repeating the same error, ignorance (or angel) is no more risky today.
Because these last twenty years finally seem to relate to the general stagnation of the digital future that awaits us. Little by little, everyday things are getting connected, while different terminals and other sensors strengthen the intelligence of any building (smart building), mode of production (Art 4.0) or even an entire region (smart city). Around a common point: information. Or rather data, since volumes are already so large with more than 20 billion connected objects in the world and their innately diverse nature.
This huge deposit of data makes it possible to get a glimpse of all possible and imaginable uses and services. And to this day: optimization of household energy consumption, intelligent management of vehicles to reduce the number of accidents, liquefaction of traffic caused by these same vehicles and therefore reduction of pollution in big cities, production in a real time adaptation factory, etc. Although possibilities are endless. No. So this digital future can only be built on a solid technical and regulatory foundation made up of trusted information. And this round is being played before our eyes.
Confidentiality, honesty, truthfulness: Triple the winner of trusted data
So if data is the soil of the future, its security is its essence: only trusted data can be used and will guarantee success and use for companies as much as for government authorities and individuals. How can we imagine creating these multiple uses and services on data whose privacy, integrity and authenticity are not guaranteed?
This information privacy-integrity-authentication (CIA) tripteach is obviously not a new concept, and the Information Systems Security Manager (RSSI) must know about it and fix it for a long time. But what used to be an information system with a well-established perimeter must now deal with permanent interconnections, and above all connected objects have potentially spread all over the world. We also talk about "data everywhere".
Therefore complete control over the entire chain is required to ensure the confidentiality, integrity and authenticity of the data, from the creation of data by this or that object to its storage, including all components. Connected objects, network devices, servers, terminals, etc. It is only on condition that the data may qualify as trusted data and truly and confidently provide security to businesses and users and citizens.
Trust data: Make it great again in the future!
Of course, the data will be nothing more than the use it makes. But the sense of history shows that the opposite is just as true, and especially in times of crisis, the period is always conducive to innovation. The health crisis thus marks a spectacular acceleration of digital technology, while the irreversible rise in energy prices will strengthen management and adaptation using connected objects, calling for re-opening.
In the face of this wave, keeping connected objects capable of ensuring the reliability of the data they create – and not just accessory – is essential for sustainable digital use and creation of services, and even more so if we add artificial intelligence. But if each company builds this belief according to its own rules, the market can quickly become unreadable and, above all, the multiplicity of defensive plans can be reflected if it continues.
In this context, user companies as well as public sector actors and political authorities need to work hand in hand to establish an ideological environment capable of defining the necessary safety standards. It is similar to the EN 303 645 standard published in 2020 which sets the first milestone in the form of a generic label, because for manufacturers of declarative, connected objects. That said, this value protects the user against the misuse of his or her personal data but still does not cover data protection.
This ideological work, already partially underway at the European level, must be completed quickly so as not to be overwhelmed by the acceleration of the installation of the connected objects. In other words, it is neither more nor less than ensuring that the building of tomorrow's digital society, which is inevitable, can be done today based on reliable information.
Hassan Trikui, President of Secure-IC